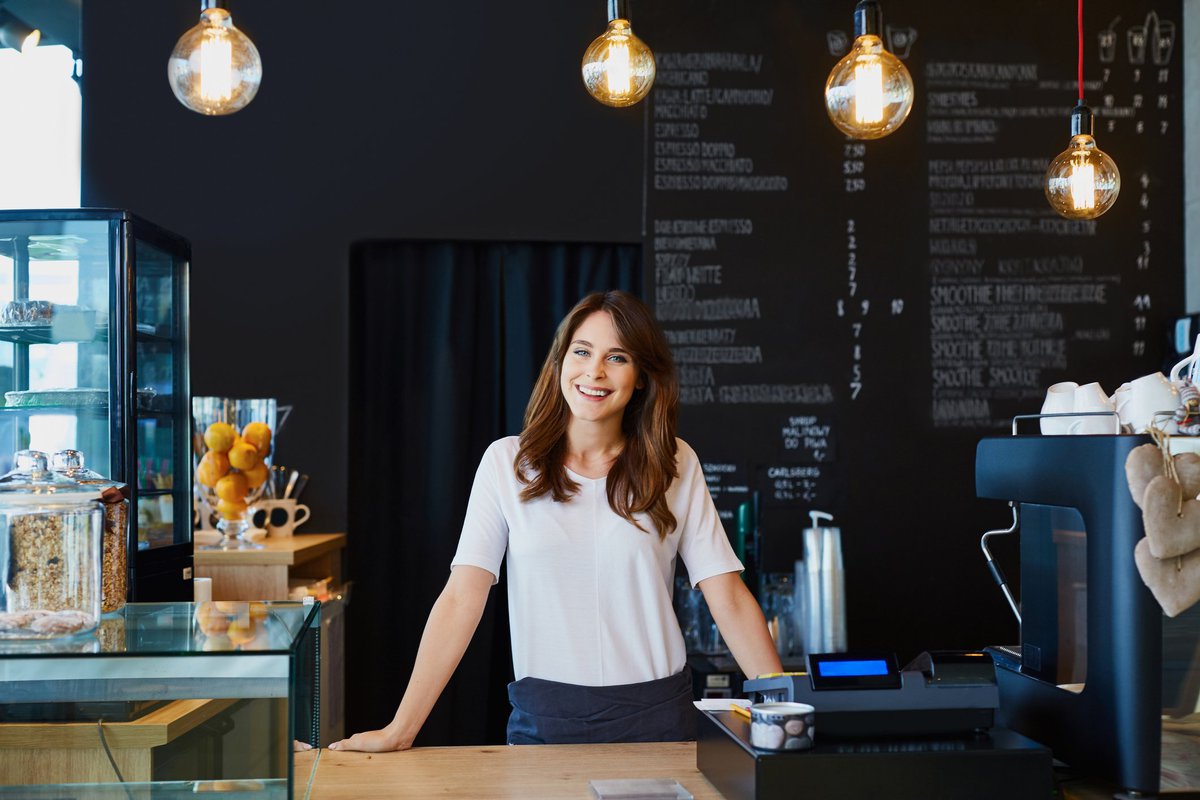 Email is a staple in business communication and is not going away anytime soon. In fact, The Radicati Group predicts continued email adoption well into the future, with the worldwide daily total of sent and received emails growing from 293.6 billion in 2019 to 347.3 billion in 2023.
That's a lot of emails going around.
As for individual users, according to additional email stats compiled by Campaign Monitor, the average business user sends and receives approximately 121 emails per day. That's some serious competition for the recipient's attention, which makes getting your emails to stand out all the more important.
But how exactly do you do that?
Start by following a professional email format.
How to format a proper business email
Business email is, in many ways, different from informal email. Aside from the tone and language being more professional than the emails you and your friends from college occasionally send each other, business emails follow a certain format. A good email format provides structure and makes you look like a polished, trustworthy professional.
To get you started, below are some pointers on how to observe the correct email format.
Step 1: Subject line
A good email format starts with the subject line: It's a preview of what the email is about. Using just a few, select words, you want to communicate the value your message brings. So, make your subject line eye-catching enough to elicit a click. According to stats compiled by OptinMonster:
One in three recipients opens emails because the subject lines are catchy.
Almost 70% of people report emails as spam based on the subject line alone.
If you treat email subject lines as something you add to your emails just because; think again. They are an important part of a proper business email format. You don't want all your hard work reduced to nothing because your subject line doesn't deliver.
Keep it short and to the point: Best practice dictates that your subject lines should be less than 50 characters long. More than that and there's a good chance people previewing their emails — especially on mobile email clients — won't see your subject line in its entirety.
Make it catchy: Pique the reader's interest by including words that depict urgency, mystery, timeliness, relevance, etc. Examples are "act now," "free," any reference to a trending topic, or something that caters to the recipient's unique preferences.
A/B test to find the best subject line: You won't always nail your subject lines the first time. If you're an email marketer managing an email list, you know just how important email open rates are to the success of your campaigns. The good thing is that you can use A/B testing to find winning subject lines that yield the best conversion rates. Even better, the best email marketing software systems have built-in A/B testing tools.
Step 2: Salutation
Imagine getting an email from someone for the first time and they spelled your name wrong. Not the best feeling, right?
Your greeting is one of the first things people see when they read your email, so getting it right is critical. It sets the tone of the email, and you don't want recruiters, potential clients, or business colleagues to perceive you as incompetent, overly familiar, or even disrespectful.
Use the appropriate salutation: The greeting you use when you start an email will usually depend on the level of familiarity between you and the recipient. The better you know the person, the less formal the salutation.
Keep your greetings short and to the point: When you don't have a lot of information about the recipient, it's best to keep your salutations short. For example, use "Hello" instead of "Dear Recruitment Director."
Email salutation examples and when to use them:
Hi [Name]: Appropriate for emails to people you already have a professional relationship with.
Hi everyone: To address a group of people, although it's always good practice to personalize your emails and use recipients' first names.
Hello [Name]: Generally used in place of "hi."
Hello: Often used when the sender doesn't know the recipient's name.
Dear [Name]: When you want to sound polite. Appropriate for formal emails, when you're emailing someone for the first time, and to address people in a position of power. For example, "Dear Mr. Smith."
Greetings to use sparingly (or not at all) in a business email format:
Dear sir or madam: Traditionally used when writing to someone you don't know, such as when applying for a job and you're not sure whom to address. Although this greeting is still in use today, given the many research tools now freely available, some people may find this greeting unacceptable.
To whom it may concern: Sounds too formal and old-fashioned and should only be used when you've done your research and there's still no way to know the identity of the recipient. It signals that you have no relationship with the recipient and may even imply that you're lazy and cannot be bothered to do some digging around.
Step 3: Body
While a friendly and approachable tone is better than a cold and distant one, business emails are not the place to talk about the weather or your favorite hobbies. Instead, convey your message in a clear and direct manner, all while maintaining professionalism in your email format.
Introduce yourself: Do this if there's a likely chance that the recipient doesn't know or remember you. State your name, position, how you met, who introduced you, and other relevant details when telling the other person about yourself. Skip this part if you're emailing people who know you. You may also have to introduce yourself when using a new email address that your colleagues may not recognize.
Brevity has its benefits: Longer messages take longer to process, while shorter ones can be processed more quickly, thereby shortening response times.
Be clear about the email's purpose: State your email's purpose clearly and directly. Use paragraph breaks for readability and bullet points to enumerate key information. How you format an email structurally contributes to its effectiveness.
Resist the urge to provide too much information: It can be tempting, especially when there's so much to say, but avoid overwhelming recipients with too much detail. Instead, provide basic information and attach a supplementary document if needed — or send the document to them in a follow-up email if they ask for it.
Keep things professional: Go easy on the exclamation points. A proper email format uses capitalization only when necessary. Reserve emoticons and smiley faces for emails to recipients with whom you've already established rapport.
Step 4: Closing
How to end an email is just as important as starting it. You don't want to give your recipient the wrong impression. For example, using "Love, [YOUR NAME]" when you don't even know the person well is ill-advised. "Love" is not an appropriate business email format closing.
Also, depending on your goal, email conclusions are an opportunity to get the recipient to respond favorably to your message through an appropriate call to action.
Incite the reader to action: Your call to action ties directly with your email's intention. For example, if you want your reader to respond with their preferred date and time for a free software demo, your conclusion can include something like: "Let me know when you're available for a quick call."
Use an appropriate email sign-off: Just like with your salutation, your email sign-off will depend on how familiar you are with the recipient. A casual sign-off is OK if you and the recipient have already exchanged several emails.
Examples of email sign-offs to use:
Regards
Warm regards
Best regards
Sincerely
Best
Cheers
Best wishes
Thanks in advance
Thanks
Examples of sign-offs to avoid in a proper business email format:
Love, Hugs, or xoxo: Reserve these for family and close friends.
Looking forward to hearing from you: Common in a professional email format but may be misconstrued as a passive-aggressive way of saying, "Respond or else…"
Rgrds or Thx: Abbreviations can often come across as lazy or unintentional.
Respectfully yours: Too formal, generally used in government or bank communication.
Sent from my iPhone: Appears unprofessional and often is used as an excuse for typos.
Step 5: Signature
An email signature is an opportunity to clarify who you are, how people can reach you, and how people can know more about you, your business, or the projects you're currently working on. A well-formatted business email has a signature that includes the following elements:
Your name and designation
Contact details: email address, website, phone number, etc.
Links to your social media profiles
Calendar link, if applicable, so people can book you through your email signature
A professional headshot
Here's an example email signature format:
Samuel Smith
Marketing Manager
XYZ Company, Inc.
Pasadena, California
(121) 345-6789
[email protected]
www.xyzcompany.com
Keep it simple: No need for fancy fonts or complicated designs. Ensure your signature looks professional and is readable even on mobile devices.
Update your contact information as needed: This is so people or organizations can easily get in touch with you.
Once you've finished formatting your email, proofread before sending it. It would be a shame to spend so much time and effort on your email copy only to realize later that you've made an embarrassing typo.
Example of a successful business email format
Now that you know how to format a professional email, let's take a look at an example.
Email format for inviting an applicant to an interview
Subject Line: Interview for the Communications Manager Position

Dear David,

In connection with your application to ABC Innovations for the position of Communications Manager, we would like to invite you to an interview at our office on 123 Main St., Bangor, ME to further discuss the position with you.

You will be meeting with Diane Lee, ABC's Director of Strategy. The meeting will last for about 30 minutes, and you will have the opportunity to get to know the company a bit better. Please bring a valid ID, a hard copy of your resume, and a list of references with you to the interview.

Please let me know by phone (512-345-3789) or email ([email protected]) if you'd be available on any of the following times, and I'll send over a separate confirmation email:

February 25, 9a.m. ET
February 26, 9a.m. ET
February 26, 3p.m. ET

If none of these slots work for you, please let me know right away so we can schedule another appointment.

Best regards,

Jane Smith
Recruitment Manager
ABC Innovations, Inc.
www.abcinnovationsinc.com | [email protected]
What the email got right:
Subject line: Less than 50 characters long.
Salutation: Friendly but still professional.
Body: The message is clear and straight to the point. It's also properly formatted, using bullets to list key points.
Closing: Friendly but professional.
Signature: Contains all the necessary elements.
Write business emails that get results
Billions of emails are exchanged around the world every day, which is why it's vital that you understand how to use a professional email format, keep your email message short and direct, and clearly communicate your intention to your target recipients.
There are many aspects to consider if you want to be effective in a world that's sending billions of emails each day, but one major step in the right direction is getting the business email format right.